Description
The most important skincare step, theCream facial cleanse finally supplies a safe and chemical free cleanser that rehydrates and balances your skin.
Our luxurious cleanser combines cell regenerating Colostrum with nourishing oils for baby soft refreshed skin.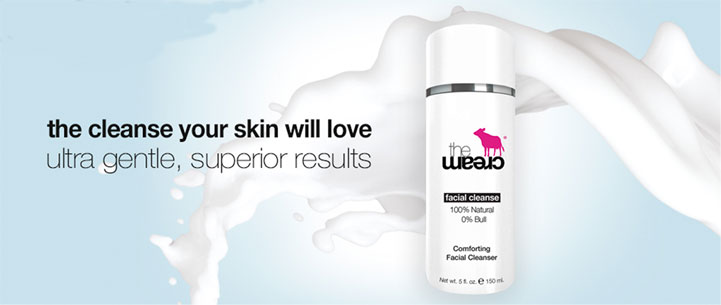 ---
Comforting Facial Cleanser
150ml / 5 fl.oz.
0% mineral oil, 0% preservatives, 0% parabens, 100% fabulous
Instructions
Give bottle a loving shake before use.
Face, neck and décolletage. Use morning and night.
Apply a pea sized amount to hands and emulsify with a little water. Apply to damp skin.
Massage all over face and neck. Rinse off with water and pat skin dry with a towel OR use flannel/cotton pads to remove in gentle swipe motions.
Suitable for all skin types.
Tip: Add a small amount to bath for a luxurious soak. Great as all over body wash in the shower.