Description
One of our highest concentrations of colostrum for challenging skin issues. Truly amazing!
You wouldn't believe the stories we've heard about what theCream repair has done for people.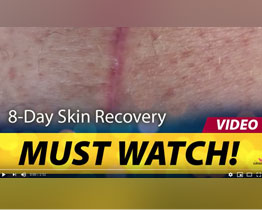 Must Watch! 8-Day Skin Recovery after Surgery using theCream repair
---
Concentrated Repair Cream
30ml / 1 fl.oz.
0% parabens, 0% preservatives, 0% chemicals, 100% loving you.
Instructions
For problem, troublesome skin issues.
Apply a small amount to the specific affected area as needed.
May be applied 3 or more times daily for acute skin issues.
Ideal for use on delicate/baby skin to soothe and calm.
Tip: Place a small amount on a band-aid and apply overnight on problem areas.